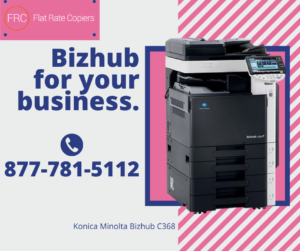 Chicago, jump in on the new trend.
Copier lease Chicago: Businesses and companies in Chicago are leasing their copiers. Institutions, law firms, government offices and more are signing leases for their equipment. You can see this in almost every office in Chicago. Is this the new trend? Why do businesses choose a lease than an upfront purchase of a copier?
A copier lease enables your business to divert the cost of an upfront purchase to more business investments. Furthermore, you can spread this same cost over time. You have the option on how long you want this cost divided.
An upfront copier purchase gives you the machine but not the corresponding toner supplies and maintenance. These costs will be on top of that hefty price tag. Now, this is one of the reasons why offices are choosing to lease. You don't have to micromanage every aspect of your copy machine's upkeep and maintenance. The leasing company will take care of it all as part of your lease agreement.
Copier lease Chicago: Read this first before signing a lease agreement
Leasing a copier is an exciting venture for your business. The possibilities and the benefits of a lease can greatly benefit you in the long run. There are hundreds of leasing companies with reputable track record in the business. However, you always have to be on the safe side. You've probably read something online about the pros and cons of leasing. You come across the disadvantages and and these dissuade you from leasing. Some of what's written out there are true and based on experience. Here are some things to remind you before signing that contract.
Overage penalties
Look out for overage penalties in the contract. To be sure, ask the leasing company if there are any. This is common in most lease agreements. Once you go over your monthly usage limit, the leasing company will charge you per print. You have to know how much it costs or if there are other fees or penalties for overage. This is particularly useful so that you can avoid surprises in your monthly bills.
At Flat Rate Copiers, we don't charge our customers with overage penalties. Our flat rate per print charge once you go over your monthly limit is stated in our contract and will be discussed before signing. Furthermore, we don't charge customers with any other penalties.
Maintenance Agreement
This is where you can get the most out of your lease. You have to know what are the services included in the maintenance agreement. Will the leasing company perform monthly check-ups? How long are they going to respond to sudden copier breakdowns? Will there be additional charges?
These are just some of the things that you have to ask. A Maintenance Agreement is very important when you consider the duration of your lease. You have to know if the leasing company can be relied upon when downtime strikes. Do they have certified technicians to take care of any future issues? Can you approach them any time of the day if you have any concerns?
Moreover, you have to know what kind of maintenance they offer. A copier has a thousand moving parts. These parts need to be maintained, cleaned, and resupplied. Is the Maintenance Agreement comprehensive enough to warrant long-term reliability on the leased copiers?
At Flat Rate Copiers, we perform preventive maintenance. We are doing this to discover and avoid any future issues. Our preventive maintenance is designed to keep office uptime at 99%. We make sure our copiers won't get in the way of your work.
Office printing needs
This is important by the time you consider what type of copier you will lease. You have to know your office's printing needs. This includes your monthly printing average, the amount of sheets you consume, the type and size of papers you use. These things will factor in when you decide what add-ons to include. Moreover, you have to keep in mind your office's budget. Does it give you enough leeway for optional add-ons? Does your office require a large multifunction copier or a small printer will do?
At Flat Rate Copiers, you can go over our Instant Online Quote and have the freedom to create multiple quotes that work for your budget. This tool also enables you to email your created quotes to yourself or your office colleagues. In this tool you can fully customize your lease depending on your office needs.
This part also includes the functionalities of the copier that you need. If you want efficient multitasking, you can lease a multifunction all-in-one copier like this one. Here are some features to look out for:
Photocopier features:
Photocopying. This is the copier's main function. Now, what you have to consider is the copier's copying speed, the noise it generates, and so on. You can go over our printer brands and read the features of each copier brand for more information.
Enlarging/Reducing. One of the most beneficial features of a photocopier is the resizing functionality. You can reduce a large image down to a smaller size, so it fits within a letter sized document. Additionally, you can enlarge text pages with small font so that it is easily readable.
Scanning. Similar to a photocopying, a scanner produces a copy of a document, however rather than producing a paper copy, a scanner creates a digital copy which can be opened on a computer. Dependent on user preference, scans can be sent to computers via email or sent directly to a folder via a network.
Printing. Printing is the logical addition to a photocopier and scanner device. Rather than sending scans to your computer, a printer receives documents from your computer and produces physical copies. There are numerous considerations to make when looking for a photocopier with print functionality, these include duty cycle, speed, quality, color output, costs and capacity. These considerations will impact the photocopying function too as they work synonymously.
Copiers offer more functions which improve office workflows. Some of the models include options on finishing, collating, USB printing, mobile printing and scanning, and so on.
---
Chicago, sign a lease with Flat Rate Copiers now.
If you are interested in a copier lease, give us a call now at 877-781-5112.
Pricing starts at $149/month and includes:
 Toner supply
 All parts and labor
 24/7 Customer Support
 Same Day Repair with no charges
 Free Delivery and Setup
 Preventive maintenance