Copier Lease in San Diego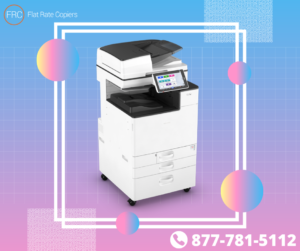 A copier lease in San Diego is gaining momentum among business owners. Big offices have copiers in every corner and every department. These machines are typically on a lease agreement. This makes you wonder why successful companies choose to lease their copy machines.
Your business in San Diego can benefit from the perks of copier leasing. This is more so if you choose the best copier leasing company out there. This is very important since you will practically be business partners for the duration of the lease.
Furthermore, a good leasing company will be worth every buck you spend. Your business will enjoy the efficiency of an impressive copier and the perks of your lease agreement. Here are some of the benefits of copier leasing.
Good Financing and Budgeting
Your copier lease gives you the advantage to spread your printing costs over a long period of time. The catch here is you have to choose the lease agreement that fully maximizes and justifies your monthly bill. This means that you should choose the most inclusive package. As what is commonly said, you have to get the most bang for your buck. Furthermore, a copier lease is a smart type of financing. A good copier lease should give you enough flexibility for your company to grow more. This leads us to the next one on the list.
Proactive Support
You always have to think that your lease is a long-term commitment. Moreover, this goes both ways. You are committing to a monthly charge for the duration of the lease, be it 24 months or so. Likewise, the leasing company is responsible to honor your lease agreement. This includes providing you with all that you need in terms of the leased copier. This also means that you should be able to approach them as easy as you can. You have to look out for a copier leasing company with proactive support. This will benefit you in terms of printer upkeep and office uptime. You have to make sure that they can respond to any sudden breakdowns or repairs. Moreover, they should be reachable by phone or email.
At Flat Rate Copiers, our experts are available on the phone 24/7. We also have our same-day repair service. This means that we can guarantee a 3-4 hour response time.
Certified technicians
This one goes without saying that should be in the hands of experienced and certified copier technicians. After all they will be taking care of your copiers for a long period of time. This also means that you can trust them with any sudden or scheduled repairs or maintenance. Moreover, you have to know if the technicians deployed by the leasing company know the ins and outs of your particular copier brand. In a sense, you need some assurance that these guys know what they're doing and can deliver results.
At Flat Rate Copiers, we have a combined 50 years of experience. Our certified technicians are trained on the ins and outs of the best printer brands in the industry.
Inclusive Maintenance Agreement
A copy machine has a thousand moving parts that need care and maintenance. More so, these parts have a shelf life called a yield. Once a particular part consumes its yield, it needs to be replaced. This is particularly true for a copier's consumable parts. Now, your copier leasing company should perform these tasks smoothly. You should look out for support levels that give you multiple monthly visits and preventive maintenance.
Flat Rate Copiers provides a VIP Enterprise Support package for companies with over 50 employees. This support level gives you our dedicated support on-site, online, and on the phone. We will also perform multiple monthly visits and hands-on management on the copiers. This means that you can focus on your work while we handle the rest.
READ: How to Avoid Printer Repair Scams
Why Copier Lease and Not Rent?
It is a common misconception that leasing is the same as renting. In a copier leasing perspective, the two terms are widely different.
It all boils down to commitment. A 36-month copier lease, for example, is like your business' insurance. Copy machine rental tends to be short-term and most companies send out copy machine units across state lines. There is also no guarantee that the printer rent comes with a brand-new unit.
Printer rental is just what it is. You are only renting the unit. There are no additional services. Sometimes, you will be liable to usage terms. In many ways, printer rental is a short-term liability. There are rental agreements that last for only 30 days. This is not viable if you keep on repeating this tedious process for at least twelve times a year.
---
Why Choose Flat Rate Copiers
Guaranteed lease approval. We say "Yes" when other companies say "No". We love working with small and medium businesses, start-ups, and other growing companies. At Flat Rate Copiers, we know the challenges of maintaining a business. Get a lease with Flat Rate Copiers and start the experience of smart and better financing.
No overage penalties. We tell you upfront the costs. At Flat Rate Copiers, we practice transparency and honesty. Once you go over your monthly limit, we don't charge you with penalties. Our lease services will only have flat rate per print cost for overage.
World-class technicians. We only work with the best in the industry. Our certified technicians have a combined 50 years of experience in the best printer and copier brands.
In-house financing. We offer convenience right at our doorstep. Take advantage of our in-house financing to start your copier lease with us.
---
Let's start working together. Sign a lease with Flat Rate Copiers now.
Flat Rate Copiers offers nationwide leasing services and provide local technical services. We have multiple locations across states. FRC is known for our outstanding service in Miami, Coral Gables, and the greater south Florida area including Miami Dade County. Moreover, we have recently expanded our service to Ft. Lauderdale and most of Broward County. We offer a wide range of affordable copier leasing options.
If you are interested, give us a call now at 877-781-5112. 
---
Create Multiple Quotes Instantly
After you name your own price simply print or save any quote.
GET YOUR QUOTE NOW