Copier Leasing in Texas
Flat Rate Copiers is helping small businesses grow with their easy qualifying process and "NO HAGGLE" price approach to doing business !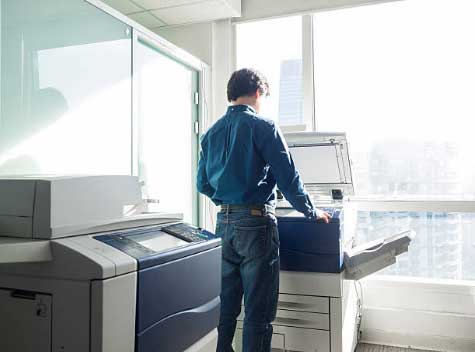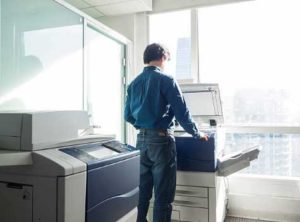 The goal of helping small to medium sized businesses become more efficient has always been the mission of Flat Rate Copiers. Our company is quickly bringing the copier industry out of the Stone Age and into 2018 with our instant online quote tool and easy qualifying process. We want to get a great copy machine in your office as quickly and inexpensively as possible. It's for this reason that we offer free delivery, setup/installation, as well as a 6 hour response time on all service calls anywhere in the state of Texas!
Our instant online quote tool has truly revolutionized the copier industry by putting the proposal process in the customer's hands. You don't have to wait for hours or days to get pricing for a copy machine. With our online quote you can create, download, and even share a customized quote that will fit not just your printing needs but also your budget! We have become leaders in the copier lease industry because we believe that a copier lease contract is only as good as the service and response time that supports it. Metropolitan cities like Dallas and Houston support all types of industries and it's for this reason that Flat Rate Copiers offers different leading copier brands like Ricoh, Canon, Konica Minolta, HP, and Brother to fit each individual company's needs. 
Copier Leasing Companies Near me
Weather you have a small, medium, or large business we believe that leasing a copy machine will help save you money not just on maintenance but on copier toner and ink. Desktop printers like Brother use a lot of ink and if you've ever purchased copier toner you know it's incredibly expensive and doesn't last very long. This is one of the many reasons why leasing a multifunction office copier is the way to go! Not only do you save money on each print but you also have more printing capability and efficiency. You also get additional benefits and features like faxing, scanning, scan to email, Bluetooth technology, stapling, and collating. Large multifunction copiers are also great because you can setup over 20 computer work stations to print from them decreasing your need for multiple copiers or printers.
If you are interested in a copier lease in Texas, please visit our website www.flatratecopiers.com and check out our instant quote tool. You can create, download, or email multiple quotes at a time and create a quote that fits your office printing needs and budget.
Our focused copier service areas include Dallas, Houston, Austin, Forth Worth, San Antonio, Corpus Christi, and Galveston.