WHAT IS A COPIER LEASE AND HOW WILL IT SAVE YOU MONEY
Get Prices Now and Start Saving on Every Print
Welcome to Flat Rate Copiers, your leading nationwide independent copier lease dealer. Here you'll find straightforward and transparent copier and printing lease options for your office. Use our Instant Quote tool to view our low copier lease rates. We offer copier lease solutions for startups and growing businesses.
What is a copier lease and why would anyone lease a copier instead of buying copiers for sale?
A copier lease is a great investment for your business if your print volume is more than 2,000 prints per month or if your office is dependent on multiple scans per day. Businesses with large workgroups also benefit when they lease a copy machine that's built to handle multiple print jobs being sent to the print queue at the same time. There are other advantages such as tax deductions that aren't available when you purchase a printer or copier, but the Most Important Reason is Copier Service.
Our service and maintenance for a copy machine or printer includes all of the toner parts and labor. So essentially is like having a warranty that includes the toner for the term of your lease. Our maintenance program also includes same-day service and in most areas we offer a 4-Hour maximum response time.
In The Print Game
One of the most important things that we tell our clients is to really consider if printing is a permanent fixture in your business. If printing is present in your business today and in the foreseeable future, then there are only a couple of considerations we would recommend. Analyzing your cost per print and striving for Five Star copier service to avoid costly downtime.
Cost Per Print
If you don't already lease a copier today then you might already know that there is a correlation between the number of prints you can make before you have to purchase yet another toner cartridge. This is called the toner yield.
Most manufacturers make a claim of an estimated number of prints, but these numbers are rarely seen and toners are very expensive. When you read the fine print you'll see that these estimates are based on a 5% page coverage. We have found that the average new customer would spend around $0.20 per print. This did even include any form of support or service.
Copier Service
We offer reliable copier service for small to medium business interested in copier rental or copier leasing. In addition to our affordable prices we have THE Only online quote to save you time and money. All of our multifunction copiers are paired with a comprehensive maintenance package which covers all toner, parts& labor.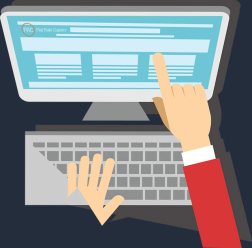 Instant Quote
As a result of our successful leasing programs we are expanding our copier repair and support across even more counties in South Florida.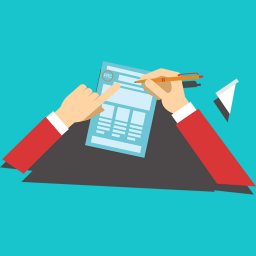 Copier Repair Request
We offer the same level of service over a wide range of affordable copier leasing options. This includes Canon and Ricoh copiers, photocopier, copy machines, multifunction copiers and printers.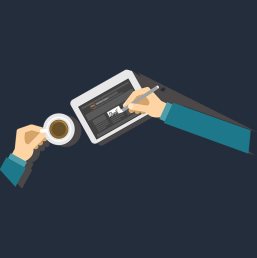 Copier Leasing
Startups, small to medium businesses... we Guarantee approval. Easy application process and world class service.
Customers Testimonials
Jeremy B., New York, NY
CEO
Our office initially started out very small, so we went with the easiest quickest option which was a desktop printer. As we grew as a company I started to notice our printing cost going up. When the printers would break we simply had to buy new ones.I never even heard of copier Leasing or if we need a printer rent, Flat Rate Copiers did a great job consulting and saving my company thousands of dollars every month.
I have been working with them for almost a year, at the beginning I was very skeptical if the service worth the money to invest, I can say not only I have less cost on toner and better quality, but how the new technology having the opportunity to scan tons of documents, send to any email, or just create folders to share with all the company give us the opportunity to move history of papers to a digital version, is not only a copier is a smart machine that you could use in ways you never though. Fort Lauderdale, FL
Karen M, Dallas, TX
Office Manager
Our office has been leasing Canon copiers For many years. My boss made the decision that he wanted to look for copiers for sale. So I started to compare copy lease rates, and search for copier lease vs Buy. I came across Flat Rate Copier website and it was clear, transparent,and straight to the point.before you get into another copy machine rental I would completely recommend getting a quote from their website
Juan Carlos C., Miami, FL
CFO
My office just completed a Ricoh copier lease and though we like printer we decided to start a new lease with Flat Rate Copiers strictly for service. That was over 9 years ago and we've had absolutely the best service and response time. This was the most important thing for office because we are a medical facility and our patients depend on us to be able to print
WHY YOU'LL LOVE Flat Rate Copiers
With Flat Rate Copiers, you can name Your Own Price. 
Reasons to Choose Flat Rate Copiers
The best Copier Lease Service available
Guaranteed Lease Approval – We'll say "YES" when other companies say "No"!
Conventional and in-house Financing Available
NO OVERAGE FLAT RATE Service Plans
All printers and copy machines are inspected and certified by world class technicians
Exclusive Service Offer – Flat Rate Service plans

 
Perhaps more importantly, Flat Rate Copiers will:
Save Your business thousands of dollars a year in copier repair and toners

Put an end to your office Downtime and free employees to do the Real work

Proactively maintain the copier, staying ahead of potential issues

Work with you monthly to manage and reduce all unnecessary printing

Help Your Business grown and Your Employees will be free to do the Real work
Copier Sales
During these uncertain times in our country working from home has reshaped some of our office printing practices. Copier sales have seen their peaks and valleys during this time. Look for our Google Business promos for any sort of copier sales and offers we have during the coming months. You may also try our instant quote tool and be sure to select copier sales when generating your proposal.
Copy Machines
We have multiple brands of copy machines, office copiers, and all in one laser printer (Printer Scanner and Copier). If you don't see what you're looking for in our Instant Quote, please call us and a sales representative will customize your quote to fit your budget and business needs.  Most of our lease inventory consists of Canon copy machines, Xerox copiers, and Office copy machines.
Our Services
We offer service and printer repair nationwide for office printer, wifi printer, Canon scanner, printers, and
Applying for a copier lease can be done in three easy steps; complete our easy online application www.flatratecopiers.com/application, submit your client questionnaire once approved, sign our lease and schedule your delivery. Flat Rate Copiers can get a brand new copy machine delivered and installed between 3-5 business days.
Printer Repair
When it comes to printer repair Flat Rate Copiers removes the hassle from calling a repair tech for your printer. We have certified professionals that have world class customer service and response time. One of the most difficult types of printer repair is for older printers when parts are not easily found and when it costs more than the printers original purchase price. Don't continue to pay for parts and high hourly rate for your printer repair, instead consider leasing your next printer and get all toner, parts & labor included.