Copier Lease in Medley, FL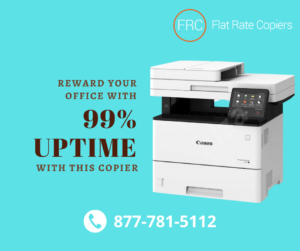 A copier lease in Medley, FL is a smart move for businesses. Rather than purchasing a copier machine outright, copier leasing allows you to enjoy advanced printing technology at a reduced cost, Moreover, you can save your time and money on a lease with proactive service package. That is great news for companies with limited budget. Furthermore, this fits a dynamic office environment where printing workflows and demands might change.
Big corporations choose to lease their copiers. It makes business sense to do so. Moreover, a lease enables you to divert your budget for business growth. You don't have to purchase a copier upfront. Instead, you can pay small amounts over a period of time. Furthermore, there are awesome perks that you can only avail if your copier is on a lease.
We are talking about toner supply, resupplying consumable parts, and maintenance. This also includes repairs, scheduled or not. You can't do these with an upfront purchase. Here are some more benefits of leasing an office printer or copier for your company.
Low costs
There is no denying that office equipment such as a copy machine is an important investment. Furthermore, these devices cost a lot of money that range into thousands of dollars. You might think that owning a copier is better. However, ownership comes with responsibilities. We are talking about supplies, maintenance, repair, and so much more. There will also be times that providers or resellers will require a major down payment for the machine. That becomes an unnecessary acquisition cost.
You don't have to worry about these costs with a copier lease. You just have to find the best leasing company that gives you these options:
Hands-on service. A copier leasing company will take over some or all of the printer's management, including supply replenishment.
Maintenance. Most leasing companies offer this service at no additional cost. Look out for a company that highlights this feature.
No acquisition cost. Many leasing companies don't require a huge down payment on devices that are financed.
Open to upgrades. A leased copier can be returned, exchanged, or bought after the agreed lease period. This means that you can upgrade your copy machine to experience newer technology.
Tax incentives
In the United States, the Internal Revenue Service (IRS) allows businesses to deduct certain qualified expenses from yearly income taxes. For example, businesses may deduct payments made on a leased copier. That's because tax codes like Section 179 are designed to encourage small businesses to invest in themselves. You can check with the company's tax preparer to see if leasing provides the same tax incentives as purchasing does.
Better and flexible financing 
Research shows that most companies spend up to 3 percent of their annual revenue on office printing. Furthermore, these companies may not even realize it. Now, leasing an office copier can greatly prevent this and make it easier for you to control your budget.
Fixed monthly rates. All costs on a lease that include the printer itself, maintenance, supplies, managed services, all will remain fixed and presented in a single monthly bill.
Your copier lease with Flat Rate Copiers means smarter financing for your business. The value of the copy machine is not the only cost that we can spread over time. We take into consideration the costs on consumable parts, printer repair, maintenance, and so on. Projecting these costs over a period of 24 months or longer makes copier lease a valuable deal for your business. The bottom line is that copier leasing will give you the most bang for your buck. It is sensibly cheaper than buying a copier upfront.
Moreover, Flat Rate Copiers have in-house financing to help you get started. We work with financing companies that will guide you through the whole process. Our copier lease service will start smoothly once the deal is done.
Office uptime
A malfunctioning printer can ruin a rather good day in the office. Documents in the printer queue pile up as you brainstorm how to fix it. You end up with pending signatures, communication, notices. A copier lease saves your office from costly downtime. For instance, we perform preventative maintenance on our copy machines to make sure malfunctions are lessened in the first place. But if a printer goes awry, we can easily deploy our technicians. We are always one call away. Finally, a copier lease results in optimized office uptime.
Better office uptime means better productivity. Say goodbye to late documents pending signatures, contracts that need to be forwarded, memos that need to be circulated. We make sure your office printing will be flawless.
Access newer technology
As mentioned before, a copier lease gives you the option to upgrade to newer models with newer technology. You just have to find the company that offers this option. Furthermore, a leasing company may encourage you to acquire a compact, efficient multifunction printer that supports copying, faxing, printing, and scanning into one machine. This means that you can access powerful technology at a reduced cost. Moreover, there will be times that you will be able to lease a copier that is more powerful than the one you're about to purchase upfront. You can say goodbye to the "buy it for life" approach on printers. This will just ultimately result to your company outgrowing your printers.
---
Why Choose Flat Rate Copiers
Guaranteed lease approval. We say "Yes" when other companies say "No". We love working with small and medium businesses, start-ups, and other growing companies. At Flat Rate Copiers, we know the challenges of maintaining a business. Get a lease with Flat Rate Copiers and start the experience of smart and better financing.
No overage penalties. We tell you upfront the costs. At Flat Rate Copiers, we practice transparency and honesty. Once you go over your monthly limit, we don't charge you with penalties. Our lease services will only have flat rate per print cost for overage.
World-class technicians. We only work with the best in the industry. Our certified technicians have a combined 50 years of experience in the best printer and copier brands.
In-house financing. We offer convenience right at our doorstep. Take advantage of our in-house financing to start your copier lease with us.
---
Let's start working together. Sign a lease with Flat Rate Copiers now.
Flat Rate Copiers offers nationwide leasing services and provides local technical services. We have multiple locations across states. FRC is known for our outstanding service in Miami, Coral Gables, and the greater south Florida area including Miami Dade County. Moreover, we have recently expanded our service to Ft. Lauderdale and most of Broward County. We offer a wide range of affordable copier leasing options.
If you are interested, give us a call now at 877-781-5112. 
---
Create Multiple Quotes Instantly
After you name your own price simply print or save any quote.
GET YOUR QUOTE NOW