Best Copier Lease in NYC
Don't Overpay New York - Get FREE Quotes Now
We provide copy, print, and scanning solutions for growing companies looking for a Commercial copier lease or copier service in New York City.
If you are searching for the best prices for an Industrial Copier leasing in New York City You have found the right page. 
Flat Rate Copiers is known for our low prices and quality service in NYC. This is attributed to how quickly and easily our customers qualify for industrial copier leases.  Our patent pending "Online Instant Quote" is bringing the copier industry out of the stone ages and into the 21st century. Our main focus is on no haggle pricing and superb copier repair service in New York. Also, our 6 hour response time makes leasing a copy machine extremely appealing. We believe that each copy machine lease in New York is only as good as the service and response time the contracts provides.  In a business bustling place like New York City we offer a large range of brands including the top copiers in the industry like Ricoh, Canon, Konica Minolta, HP, and Brother.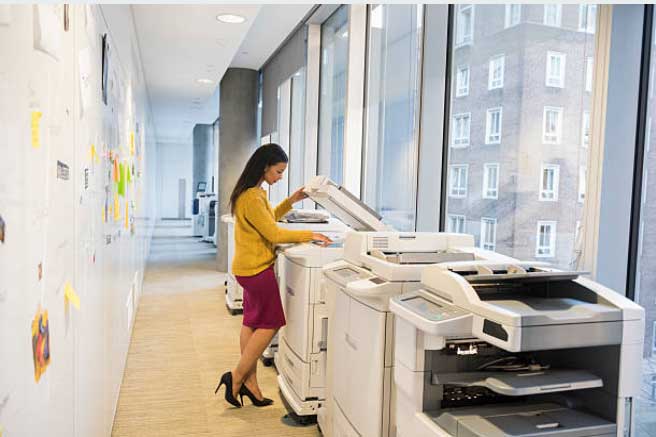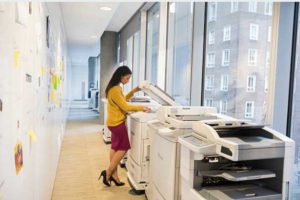 Many business owners in New York City decide that leasing is the way to go because they in fact save money on copier supplies like toner. Desktop printers like Brother or HP do not offer cost effective ink and toner yields. The average cost you'd be paying per print is about $0.25. and leasing a multifunction office copier offers significantly higher yields.
This means less money on ink and toner and more printing capability. Multifunction printers are also great for businesses because they offer scanning, faxing, and Bluetooth features that can be performed from over 20 different work stations at a time. Unlike the smaller desktop printers, full size or commercial photocopiers can scan on average one to two pages per second!
If you would like to get started on a copier lease or copier rental in New York, please check out our instant quote tool. You can create, download, or email multiple quotes at a time and create a quote that fits your office printing needs and budget.
Our focused canon copier lease or service areas include Manhattan, Brooklyn, Queens and greater New York City, Albany, Buffalo, Syracuse, Binghamton, Poughkeepsie, including Saratoga Springs and New Rochelle.
Leasing Copier or Printer Tips in New York: All You Need to Know About Leasing Printer Machine
A Copier Machine or Printer is a basic essential for any business. However, saving money is another business essential you need to take care of. Equipment's with multiple capabilities not only share the cost-saving benefits, but also saves the space and increase the overall productivity of the business. All-In-One canon copier leasing NYC includes the printing, faxing, and copying capabilities and even has many more features to the offer. Usually, the All-In-One printers come with hefty price tags, but leasing makes them affordable for the business.
How Copier Leasing Services New York can be Beneficial For Business?
Printer or Copier leasing in NYC relatively inexpensive as compared to purchasing it. Also, the copier leasing agreement brings you benefits like free-maintenance and repair. For example – You can lease $9000 copier / printer starting at $130 per month, including the maintained, ink replacement and repair.
Avoiding obsolescence:
Leasing (Canon Copier Lease NYC) the all-in-one printing equipment can help you to avoid the obsolescence's which is a major concern for most of the printer and Canon copier leasing companies in NYC. Companies prefer to lease the all-in-one printer and copier usually not become the victim of obsolescence as compared to the companies that prefer to buy the machines supports the latest technologies and features. Thus, prefer printer or copier leasing services New York over purchasing.
Low Upfront Cost:
New York copier or printer leasing will not only allow you to have the all-in-one printer with low upfront cost, but also preserves your credit. Many small printer and copier leasing companies in New York have very limited credits and they usually prefer not to use those credits. Canon copier leasing in NYC the printing equipment's could be the best way to do it.
No hassles:
Whenever you lease a copier or printer in NYC, you need not worry about the disposal or resale hassle, leasing a machine is also convenient because most of the leasing agreements offer the maintained plans. If you have a limited staff then New York copier leasing could be the best option for you in terms of maintenance.
Points to Consider For Leasing A Copier Machine or Printer:
Being a business owner, you have to carefully analyse the printer and features before you lease it. This will help you to make a smart choice. Here are certain points that you must look for before signing the leasing agreement.
Functionality:
Prefer to copier lease in New York or printer that supports multi-functionality such as scanning, faxing, and copying. This will help you to reduce overall machine cost and also save on space. However, if your requirements are not so demanding, you can also consider a simple printing machine.
Upgrades:
Before you lease Canon copier in NYC or an all-in-one printer, read the agreement carefully and it permits for the upgrades within the lease period. This will help you to stay updated with the latest technologies available in the market and you will also have an ability to expand your machine along with the business.
Environment-Friendly:
If you are an eco-friendly person and aim to reduce the carbon footprint, prefer to lease an environmentally friendly printing machine. (Flat Rate Copiers is one of the top copier leasing companies in NYC).
Cost to Run The Machine:
This is a very important factor to be considered for printing or copier leasing New York as some of the printing equipment's have high power usage. Again, you should not ignore the fact that with or without a lease agreement, the printer will ultimately use your power source, thus the cost must remain constant. The best thing you can do is lease an energy-efficient printing machine to reduce power usage.
Other Important Points That One Must Take Care of Before Committing To the Lease Agreement:
• Read the Agreement carefully
It should be your primary consideration, as both the parties are bound to the honor of the lease contract and may face the consequences if any clause is missing.
• Stick on your needs
Many leasing agreements have so many extras and every additional feature comes with the additional cost. The more extra services you add in the contract, the more you have to pay for it and that can be expensive. Thus, be careful and stick only to your basic requirements.
• Deal with the contract smartly
This point must be considered seriously. If you have any doubt related to the agreement, ask questions, read the clause thoroughly too clearly understand the terms and conditions of the agreement. Never commit if you have any doubt.
The requisites behind a successful leasing agreement are that both the parties involved should work fluidly and avoid perfuming the things which can spoil the provisions stipulated. Printer or copier lease New York must be anchored towards the trust and mutual repeat put to the final disposition of the leasing agreement.
Remember, New York copier leasing for business is just like the other contracts. Thus, the provision should be clear to avoid the conflicts in leasing agreement execution.
The above information will help you to make the best decision for your company. If you are looking for more information, you can ask for free quotes ( the best copier lease service in New York) now and make the best choice for your business.
Industrial copier:
Top five factors when selecting an industrial copier.
Industrial copiers are typically any copier that is not sold in the local big box store. Industrial copiers are not limited to multi-function copiers with scanning and fax machines. In fact, there are a class of machine called duplicators that only make high volume copies. The duplicator is limited to only a couple of colors however.
Industrial copiers are built around paper size. You can quickly eliminate the type that's best for your office or business by understanding the weight and size of the paper you will be printing on.
Industrial copiers are not always so large they take up an entire room and need special operators. There are several industrial copier options for smaller businesses and can even fit on a desktop.
Color vs monochrome in an industrial copier will also be a very important decision to consider. Our advice is if you do not need to print color, then always go with the monochrome (Black and white only)
Searching for "industrial copier" may not show the same results as searching for "commercial copier". These phrases are interchangeable for the most part, but understanding that industrial copier searches may result in more machine than you bargained for. Most of the time color production copiers will appear in the results and there will be a huge price difference.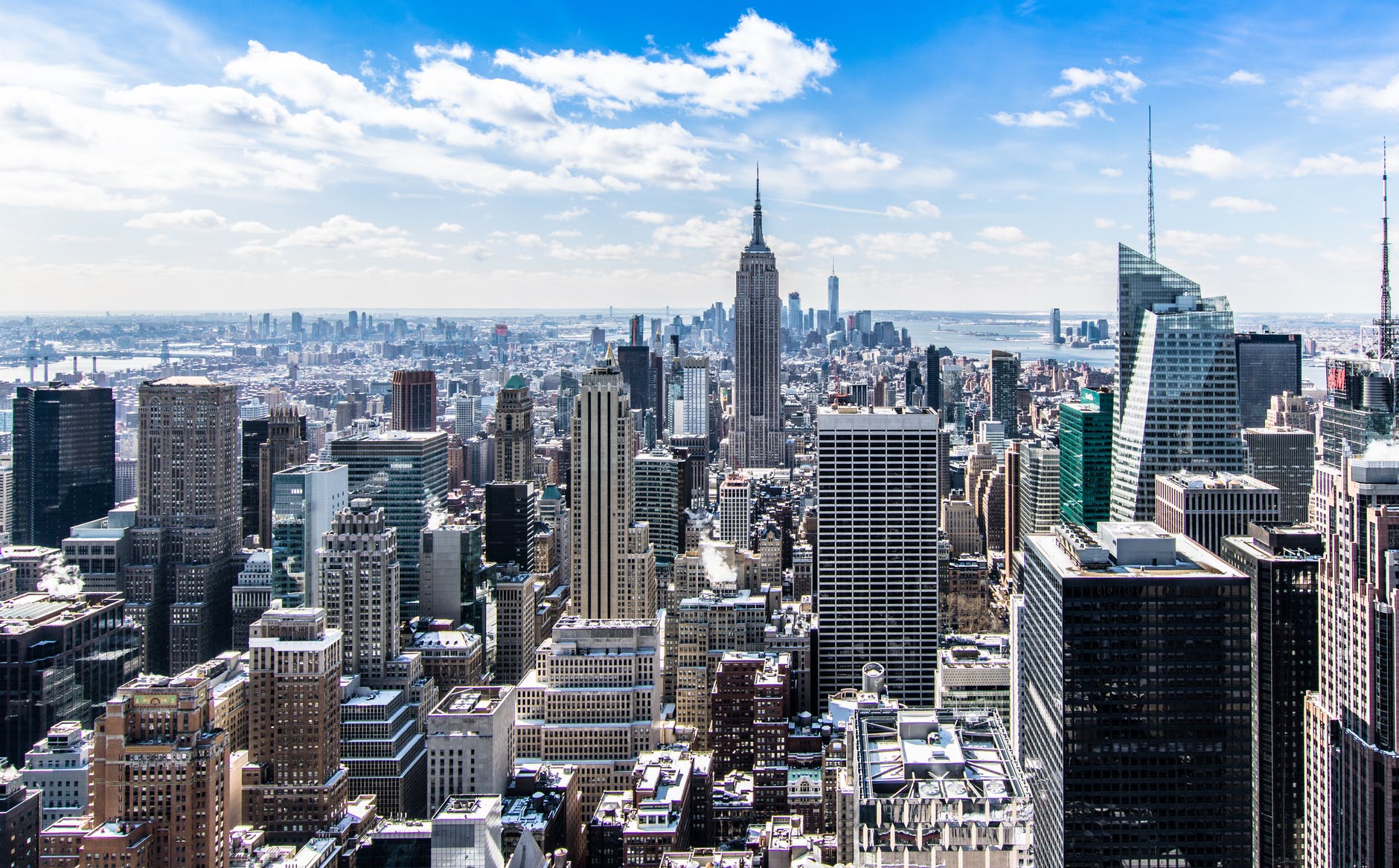 If you have additional questions about a commercial or industrial copier lease, please feel free to call one of our sales associates at 877-781-5112 and press option #1.