The Printer Brands We Love at Flat Rate Copiers
We work with the best printer brands in the industry.  As you sign a lease with us, we want to make sure that you have the option to choose from the top commercial copier brands in the country.
Your lease with Flat Rate Copiers gives you access to a vast catalog of copiers for your office. Try our Instant Online Quote for a comprehensive view of our available copiers.
You can click on each printer brand to learn more.
These top printer brands built their reputation through years of constant innovation. They continue to produce reliable equipment and quality machines. Moreover, these brands have top-notch support and customer service. These are some of the things we keep in mind when choosing the right copier brands for our services.
The following commercial copier brands are the ones we support at Flat Rate Copiers:
---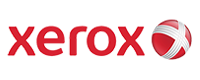 Xerox
Xerox is one of the most well-known copier brands globally. In fact in some countries, the term "Xerox" is interchangeable to the verb "photocopy". That's how embedded this copier brand's image is in a global scale. Xerox is a USA-based copier manufacturer that has one of the largest portfolio of color copiers and printers in the world. They are most known for their high-capacity multifunction all-in-one printers.
Unknown to most, Xerox pioneered and invented some of the basic features of a copy machine and some computer features that we all use every day. For example, Xerox practically invented the first fax machine in 1964 – originally called Long Distance Xerography (LDX). Their research facility, the Palo Alto Research Center (PARC) gave birth to some of the biggest inventions still used in modern day. However, Xerox let go of any legal rights to some of these inventions when they gained mainstream acceptance.
The laser printer
Yes, that's right. In a little office inside PARC, Gary Starkweather modified a Xerox 7000 copier in 1969 that resulted in the first laser printer. It wasn't until 1976 that the machine was introduced to the public when it was acquired by IBM.
The ethernet
We should be giving all our thanks to PARC for our offices' networks powered through the ethernet. This is another brainchild of the research facility. Xerox did not claim any legal rights to this one when the technology transitioned into the mainstream public.
Copy and paste
This is arguably the best invention of recent history, only competing with the invention of wheels that ignited the Industrial Revolution. This marvel of computing makes our lives easier and it came from PARC.
Personal computer
That's your desktop computer in the office. In 1972, PARC integrated the mouse, a graphical user interface (GUI), and bitmap graphics to create the world's first personal computer. In fact, the machine was named Xerox Alto. Unfortunately, the machine was not commercialized. It was used at Xerox and PARC's offices.
---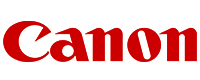 Canon
Canon has almost 90 years of history in its helm. The company has a wide range of office equipment that can be used in any office size. Its multifunction printers are a common sight in most work environments. For instance, its imageRUNNER series is a consistent top-rated multifunction copier for many years.
More than just printers
This Japan-based company sells more than just printers. In fact, Canon started with making cameras and is now a leading manufacturer of cameras worldwide. From point-and-shoot to DSLR cameras, Canon is a staple brand among professional and non-professional photographers.
The company also manufactures projectors, semiconductor equipment, and calculators.
Behind the name
In 1934 Canon produced a prototype of the Kwanon, Japan's first 35mm focal-plane shutter camera and named after the Buddhist Goddess of Mercy. In 1935 it filed to register the Canon trademark.
Partnership with HP
Canon formed a partnership with Hewlett-Packard HPQ.N in 1985. The alliance, under which Canon supplies HP with laser printer engines and other key parts, became one of Canon's main profit drivers.
Now, Canon is one of the leading figures in the printing industry.
---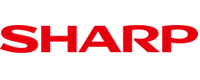 Sharp
Sharp is all about technology. The commercial copier brand has award-winning digital copying and printing systems that can be customized to specific business needs. The company's multifunction printers are designed to make device setup easier and faster. These machines are not your typical all-in-one copier, printing, faxing and scanning devices. Their MFPs are engineered to increase workflow efficiency and provide exceptional image quality. Sharp MFPs are easier to operate, control, monitor, and manage. These copiers will surely boost your office productivity and performance.
Sharp printers have tons of options. They have choices from expandable memory capabilities to extra paper capacity, and professional finishers to software add-ons.
Company origins
Believe it or not, Sharp started with a snap belt buckle, a flow faucet, and a pencil. Its founder, Tokuji Hayakawa, invented a snap belt buckle with no fastening holes required. Between the years 1912 to 1914, he invented and patented an adjustable flow faucet. Later on, he released the Ever-Sharp Mechanical Pencil to the market. This pencil catapulted Sharp to new heights and influenced its global standing today.
---

HP
Hewlett-Packard (HP) is all about diversity. The company offers a wide range of products from computers to office printers. HP is a tough competitor in the field of all-in-one printers. This copier brand is one of the biggest tech companies worldwide.
Birth of Silicon Valley
Bill Hewlett and Dave Packard started their company in the late 1930s inside the garage at 367 Addison Ave., Palo Alto, California. This chunk of land is the birthplace of Silicon Valley. The garage is now also a California Historical Landmark and is on the National Register of Historic Places.
Coin toss
Bill owned the garage but during their discussion as to how their company should be named, they decided on a coin toss. The toss resulted in the name Hewlett-Packard, as opposed to Packard-Hewlett.
Who could have imagined?
$538 in the wallet
Bill and Dave started with a measly $538 in 1938. These electrical engineers would later on make $1563 in 1939, their company's first full year in business. HP is now worth US$3.15 billion. The company serves more than one billion customers in more than 170 countries on six continents.
First business with Walt Disney
HP's first financially successful product was a precision audio oscillator known as the Model HP200A. One of their first customers was Bud Hawkins, chief sound engineer for Walt Disney Studios, who bought eight Model 200B audio oscillators (at $71.50 each) for use in the animated film Fantasia.
---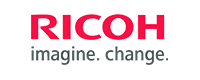 RICOH
Ricoh is a pioneer in the copier industry for over 50 years. The company jumped into the spotlight when they manufactured the fastest digital color printer in 1990, at 15 pages per minute. They are more known for serving large businesses with office solutions. Some would say that Ricoh is the largest copier manufacturer in the world.
Ricoh originated in Tokyo, Japan in 1936. Just like Canon, Ricoh also manufactured cameras. The company started as a sensitized paper division of Rikagaku Kogyo. Then it split off and established Riken Kankoshi Co., Ltd.
Later on, Ricoh also manufactured watched and partnered with Hamilton Watch Company. In the 1980s and 1990s, Ricoh manufactured copiers for Toshiba and fax machines for AT&T. Ricoh also produced central processing units (CPUs) for early Nintendo consoles.
Now, the company supports 1.4 million companies in over 200 countries and regions.
---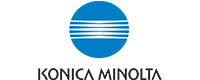 Konica Minolta
Konica Minolta is the leader in production printing. They offer a wide variety of office equipment, including multi-function printers, fax machines, digital scanners, and more. They are also known for their superior security features on commercial copiers, and are a great fit for companies that need to print sensitive documents.
Konica Minolta is a Japanese multinational technology company with headquarters in Marunouchi, Chiyoda, Tokyo, with offices in 49 countries worldwide. Minolta and Konica formed in 2003 to form the company.
Konica Minolta produces a vast catalog of electronic products. This printer brand started with cameras. They made a collection of thirty-five millimeter cameras which were auto-focus, single-lens reflex designs. North America called these cameras Minolta Maxxums. Europeans called them Minolta Dynax. The Japanese labeled them Maxxum 9. Sony later on acquired Konica Minolta's photo and camera branch.
The company also manufactures a host of devices which are optical, such as LCD film and lenses. It has a branch that produces 3D digitizers, photometers, x-ray film and an assortment of sensing products.
Now, Konica Minolta serves around 2 million customers worldwide with around $10 billion in net sales.
 BROWSE OUR KONICA MINOLTA CATALOG
---
Sign a Lease with Flat Rate Copiers and Access These Printer Brands Now
Flat Rate Copiers also supports more printer brands. Give us a call and let us know your preferred copier. Try our Instant Online Quote to browse through our available copiers.
24/7 Phone Support
Got any questions? Give us a call and talk to one of our experts.
Still not sure whether a copier lease is the right choice for your business?
We got you covered. We listed a couple of reasons why copier lease is better than buying a copy machine upfront for your office.
You can also consult with us on steps moving forward. Call our toll-free phone number and we'd love to hear from you.
---
Create Multiple Quotes Instantly
After you name your own price simply print or save any quote.
GET YOUR QUOTE NOW